Danger Zone Runner Up
Metro North Classic August 1998
(Thanks to Mr.Scherer for the photographs)
---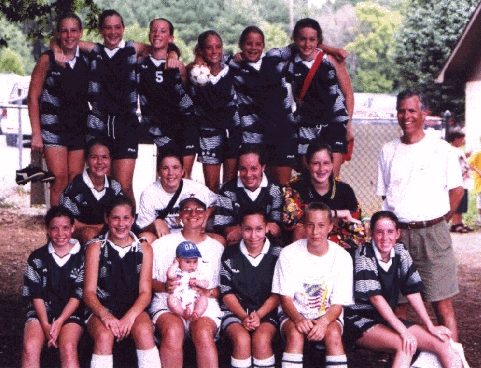 The Team Photo!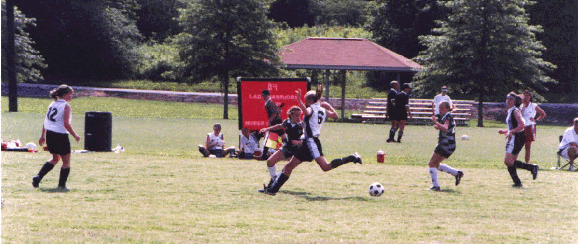 Fred (center, green) and Kristin receiving the ball from the back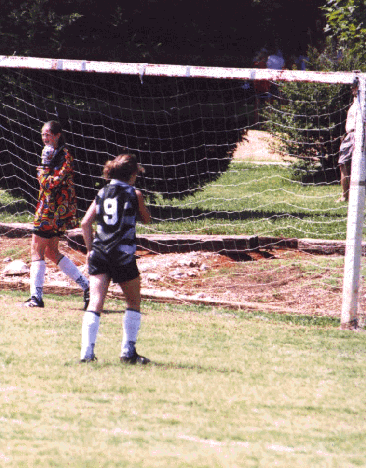 Jen not sure about this one and Fed in Defense!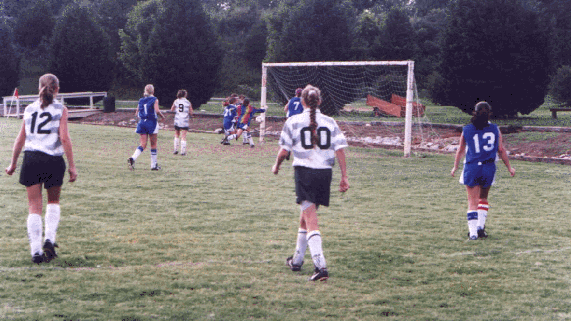 Ali and Danielle look on as Catherine with attacks the goal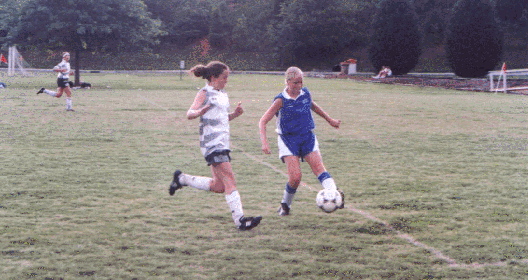 Fred intercepting (Catherine on the wing)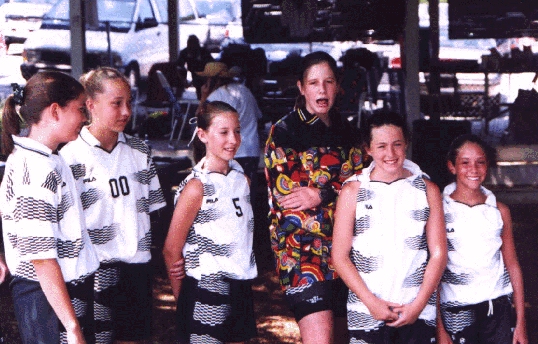 'Zone taking a break - what's wrong Jen?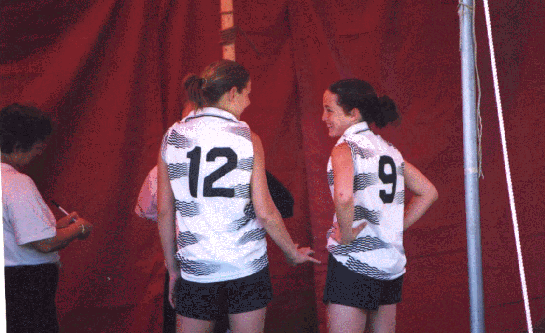 Fred and Danielle sharing a joke….or something else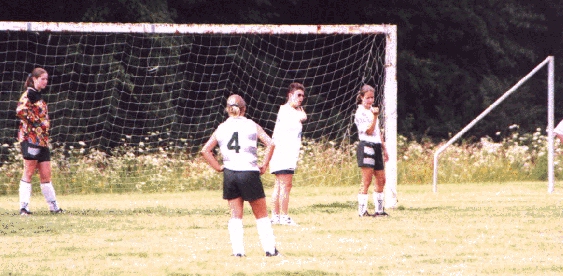 Coach Nicky before a game, with Julia (right), Ashley (center) and Goalkeeper Jen
Please send feedback on this page to the Web Master
Copyright 1998 Grahame White Associates
This site is for Friends and Family only - it is not for advertising nor has it ever been placed in any search engines or lists or any retrievable mechanism.