Home of "Taylor Andrew Peter"
Last Revision May 2003 (with "both brothers" also)
---
Easter 2003 The Boys at JC Penney!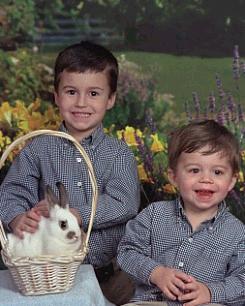 Easter 2003 Taylor "the bruiser" at JC Penney!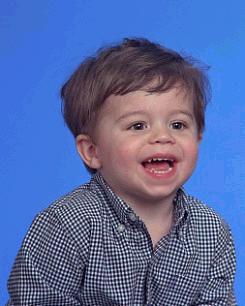 New pictures of CJ, Taylor, and some friends that visited us Halloween 2002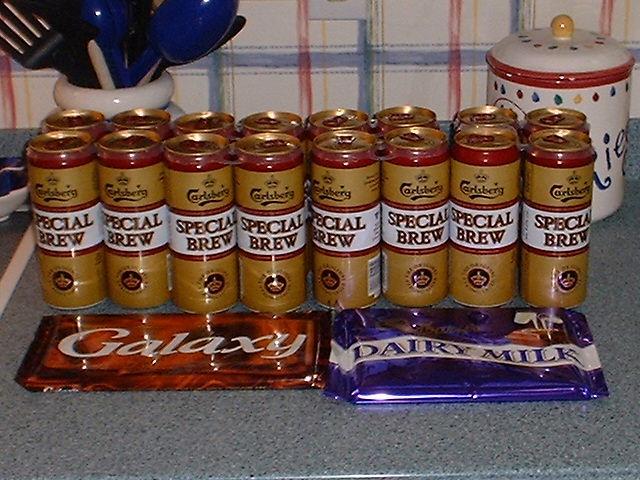 Cousin Jane (and Dawn) brought to the US some Red Cross supplies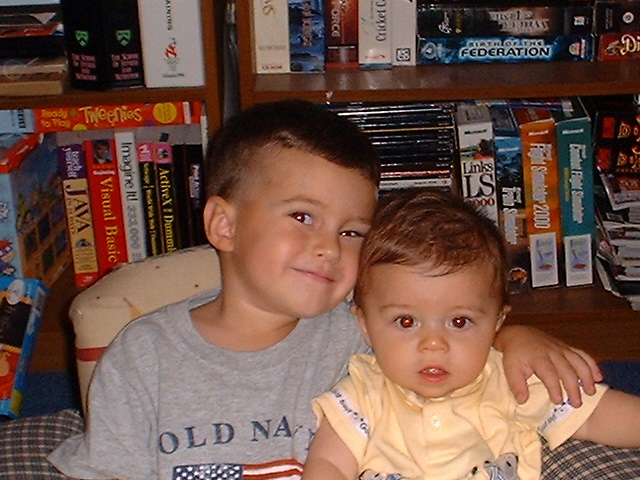 Boys will be boys!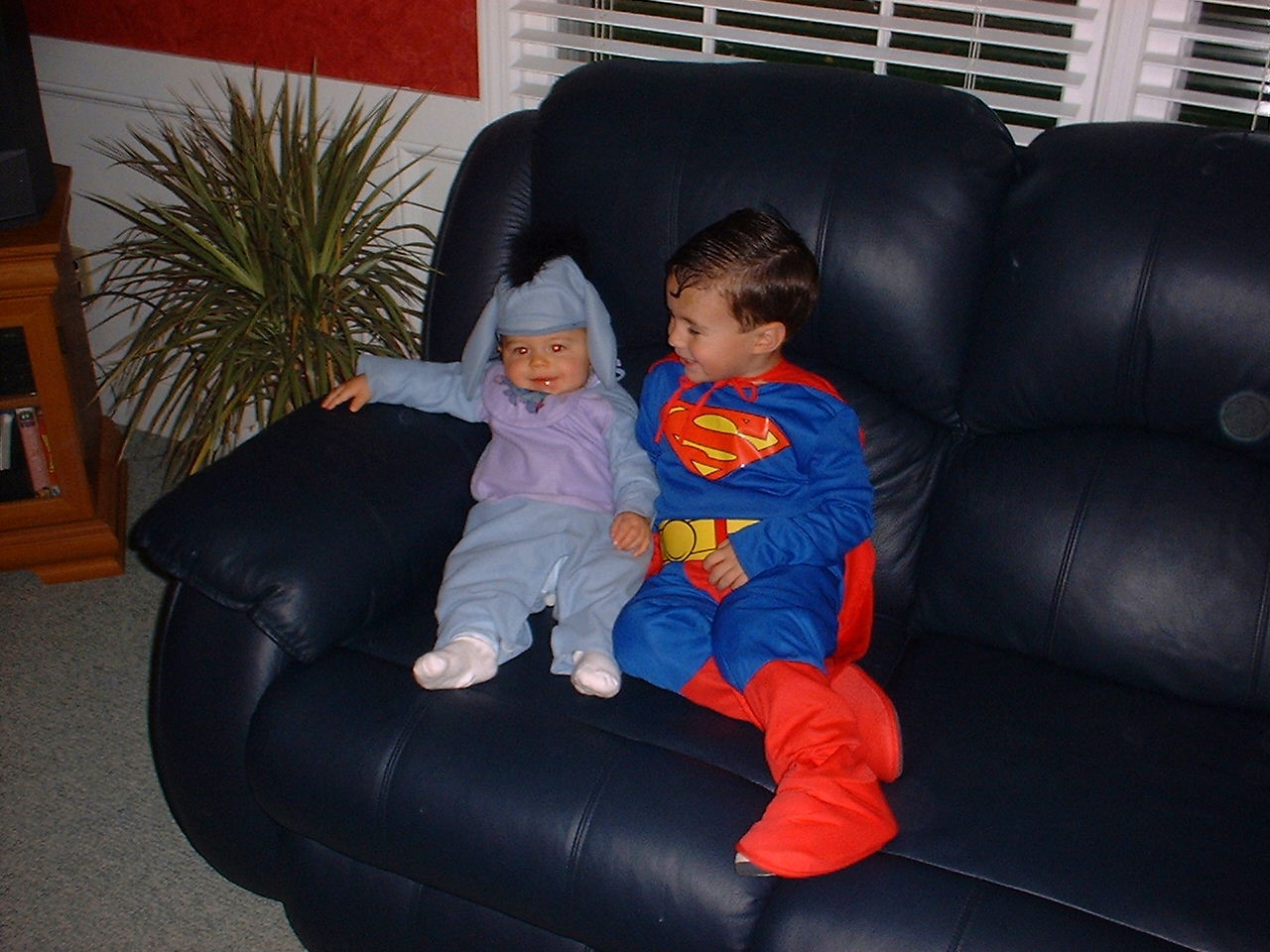 Can you recognize these two rat-bags
Two rat-bags just hanging out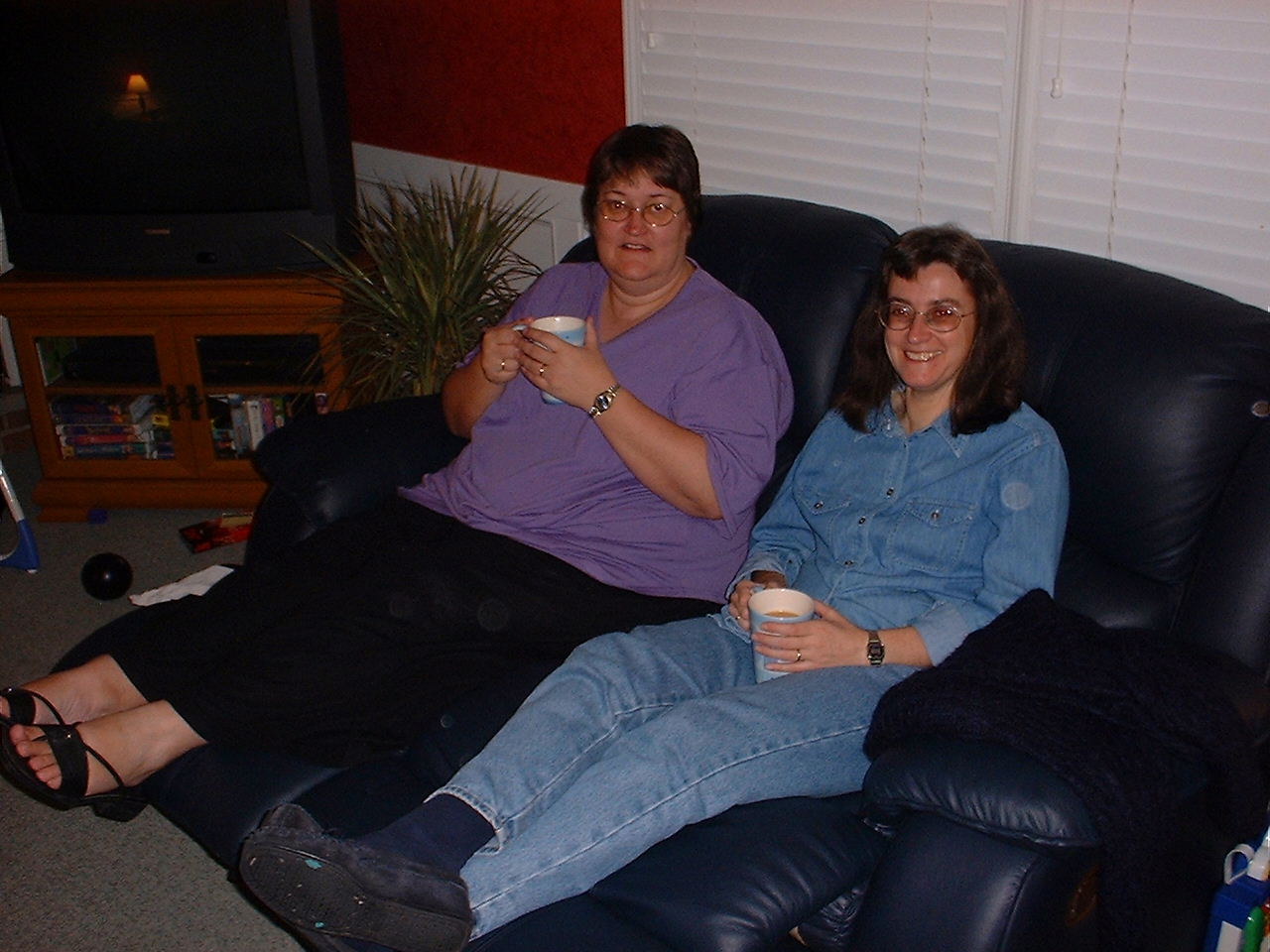 Cousin Jane and Dawn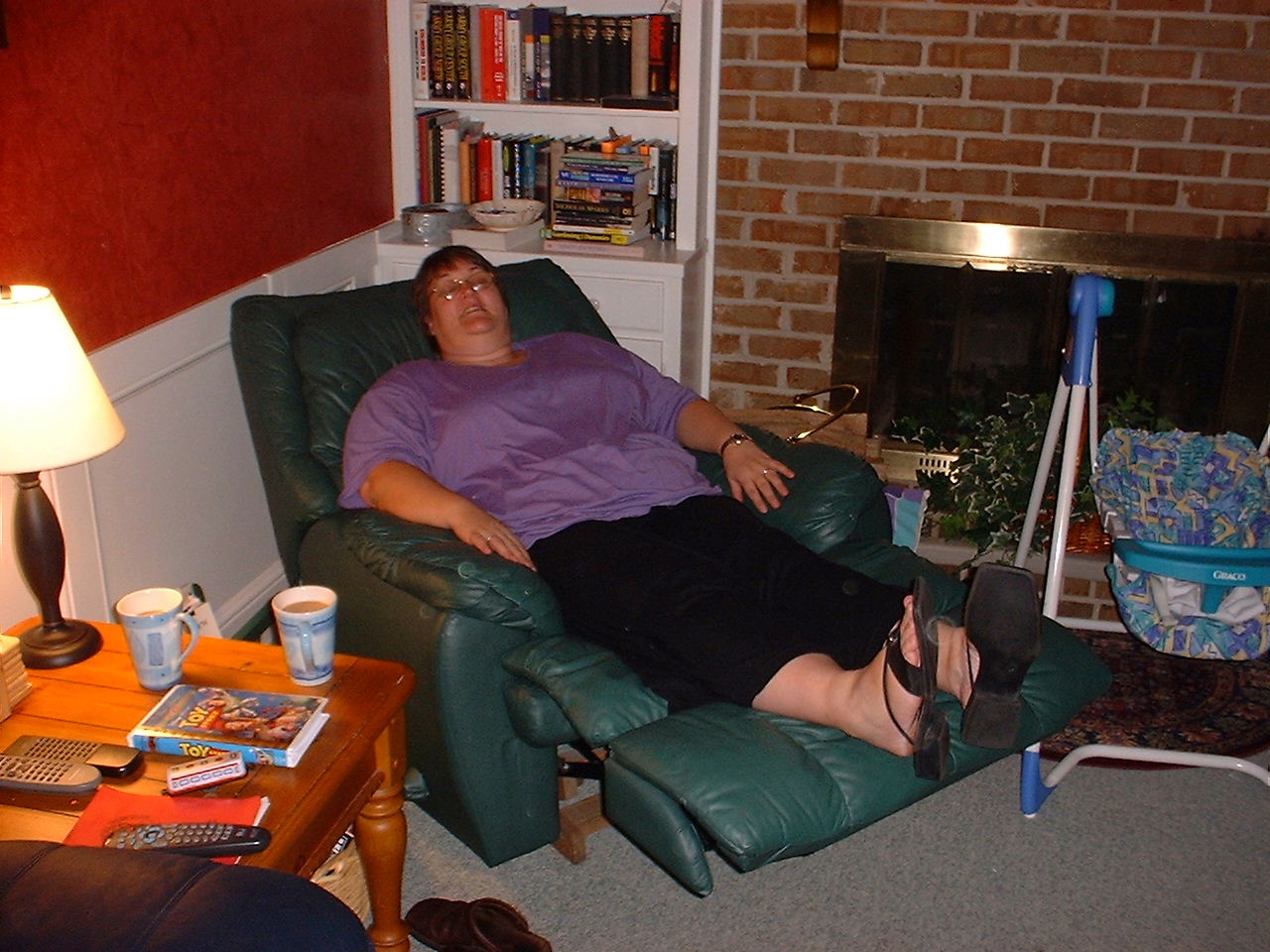 Jane kickin' it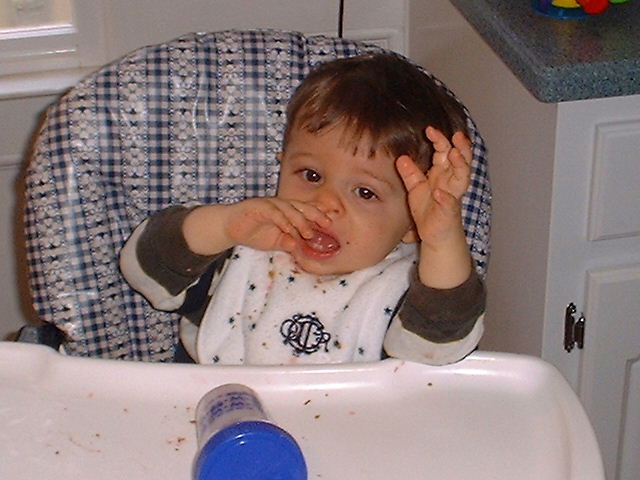 Taylor negotiating breakfast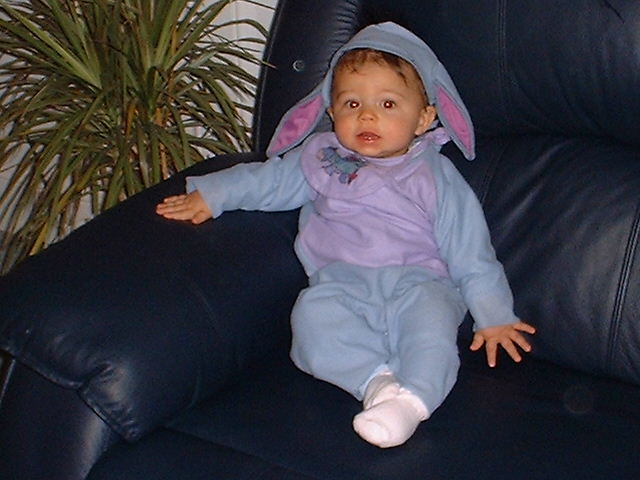 Eyore, or more?
The Following are from June 2001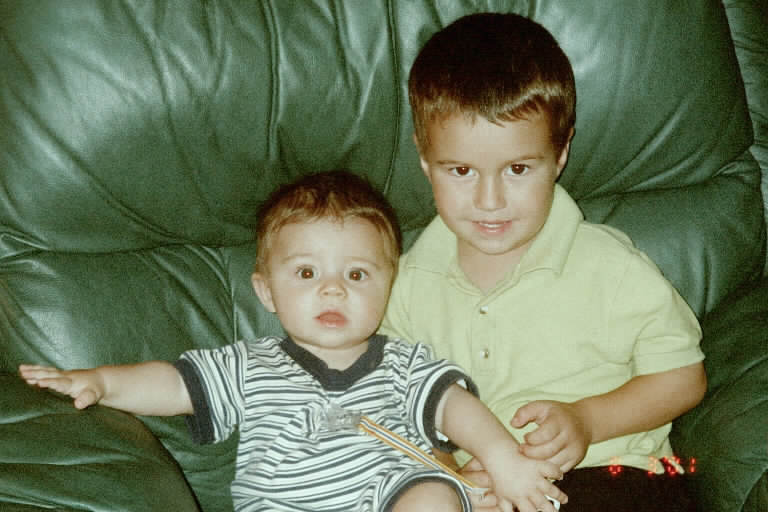 Taylor (now 6.5 months) and CJ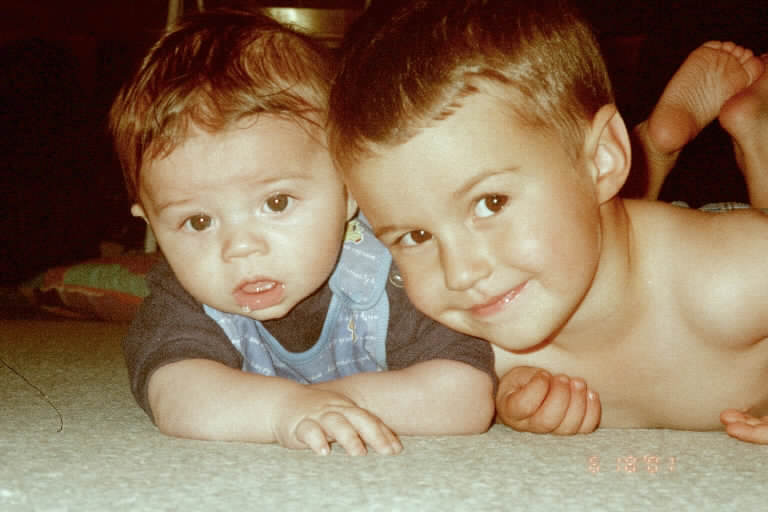 Taylor and CJ bug-hunting
Taylor and CJ sharing a joke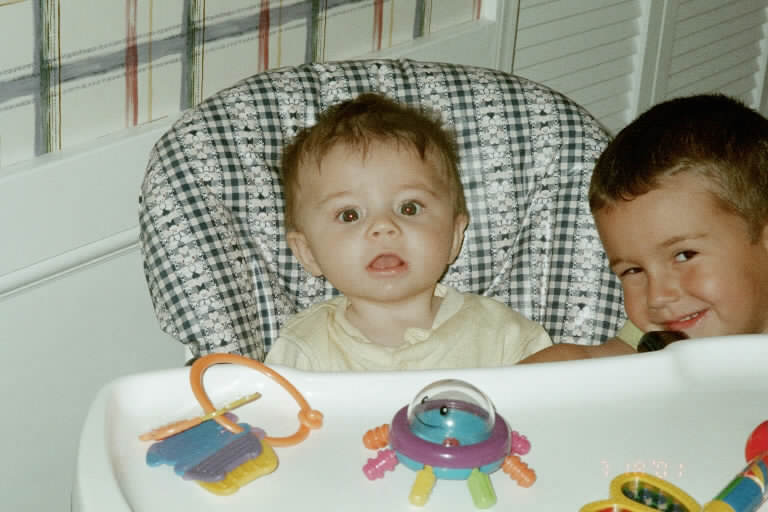 CJ showing Taylor the ropes....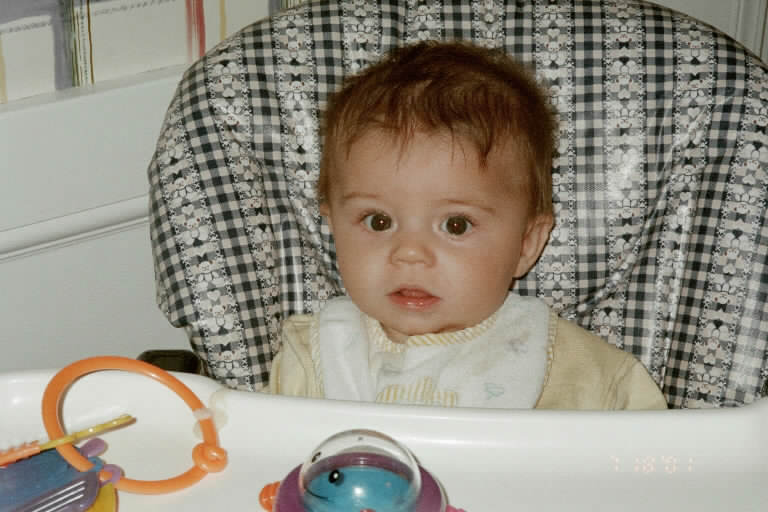 Taylor getting used to goo (or what we call food for little ones)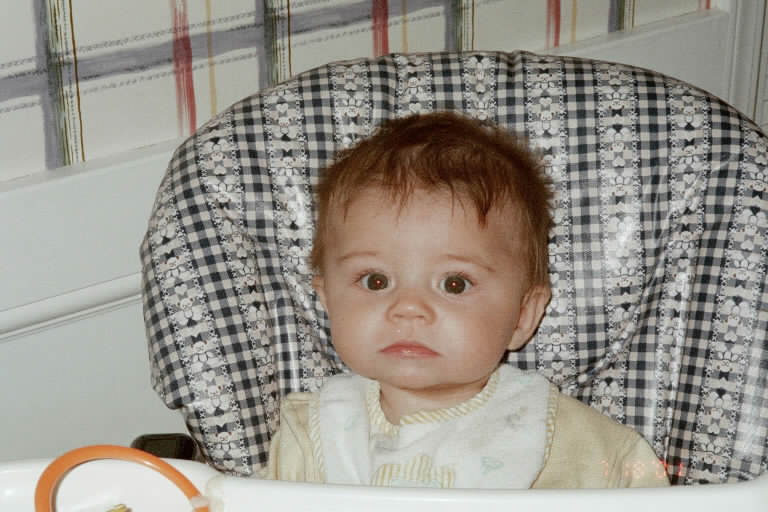 Taylor again...several seconds later...looking glum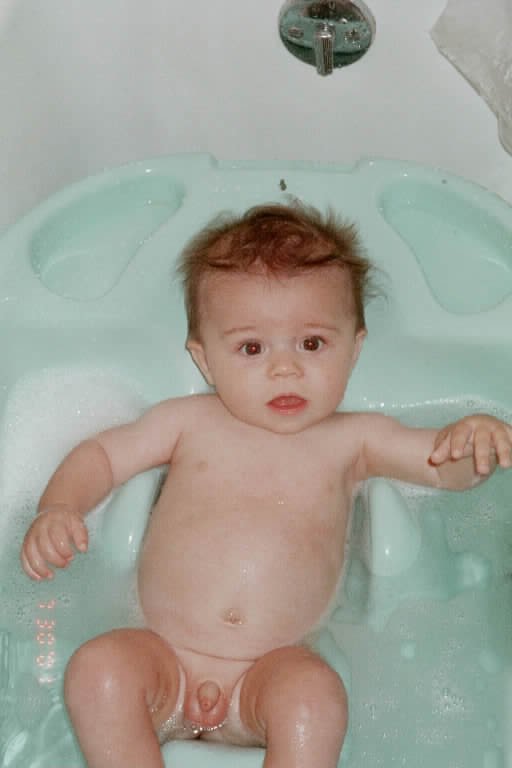 Taylor showing his pride and joy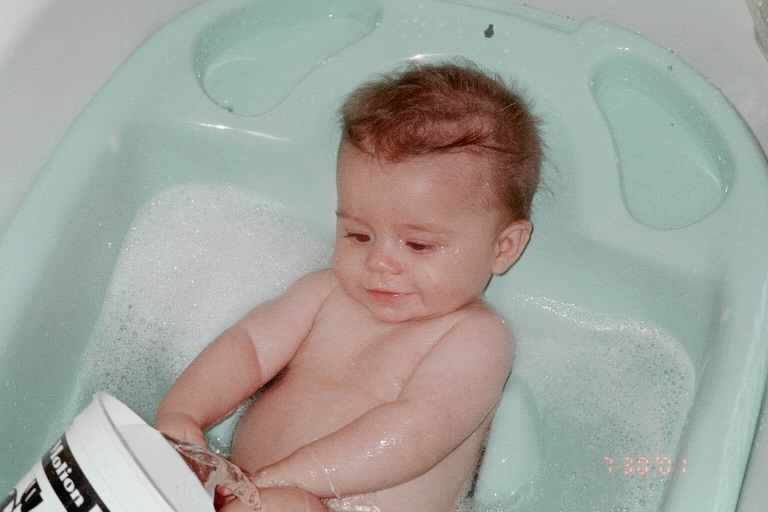 Taylor having an early shower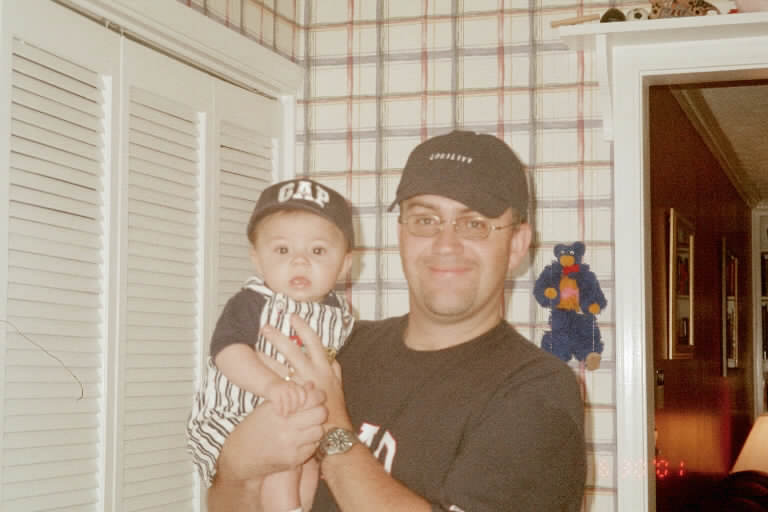 Father like son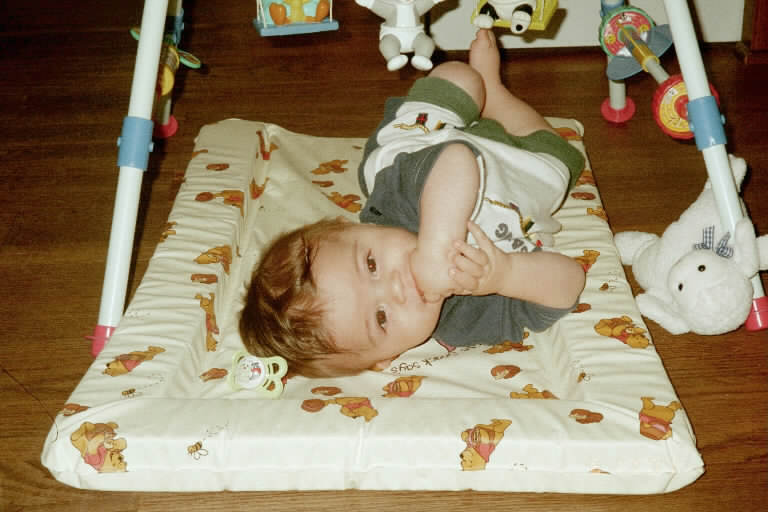 Putting a foot (or ones hand) in ones mouth!
The Following are from May 2001 Christening
The two families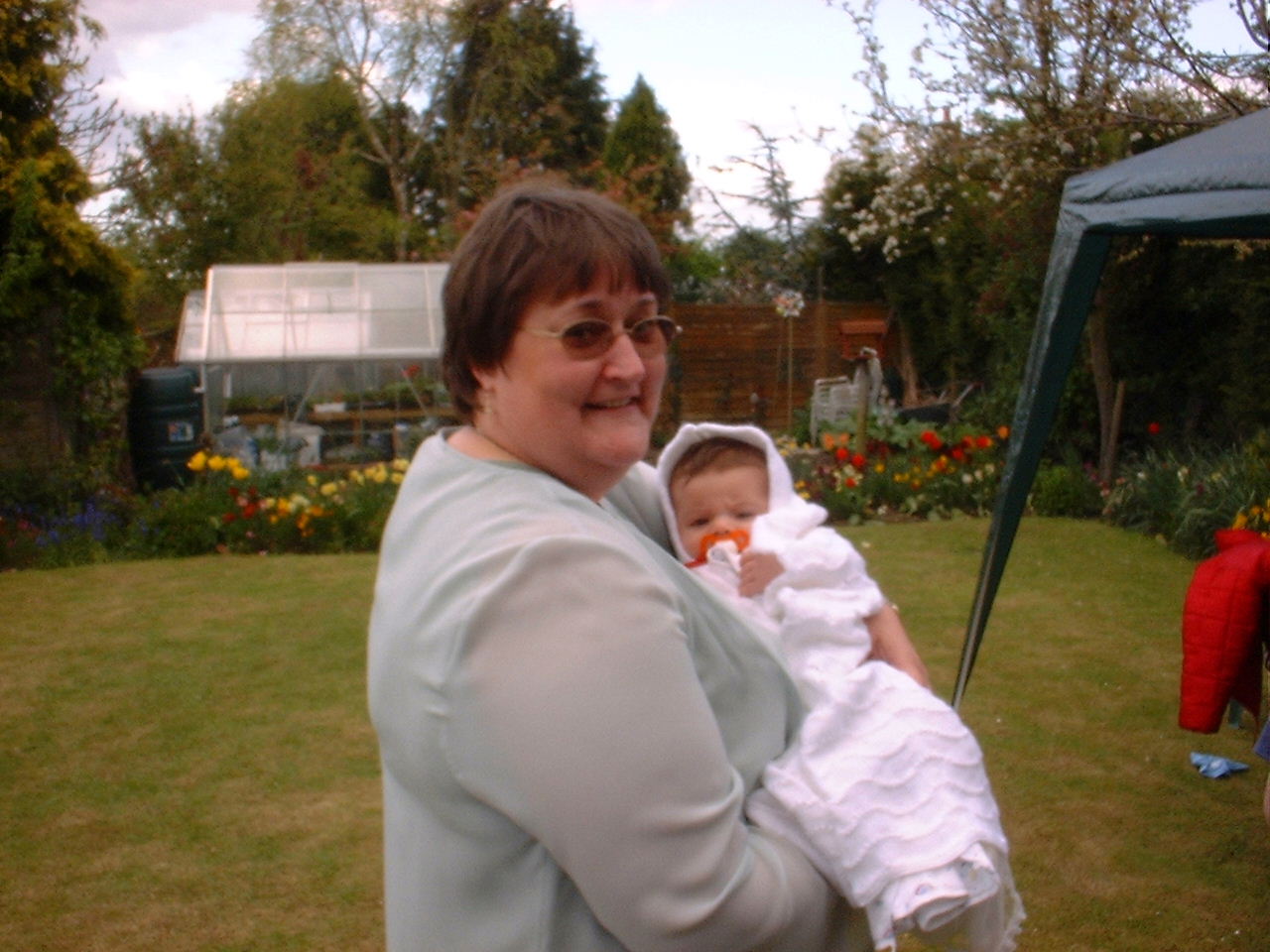 (one of) my God Mothers, Jane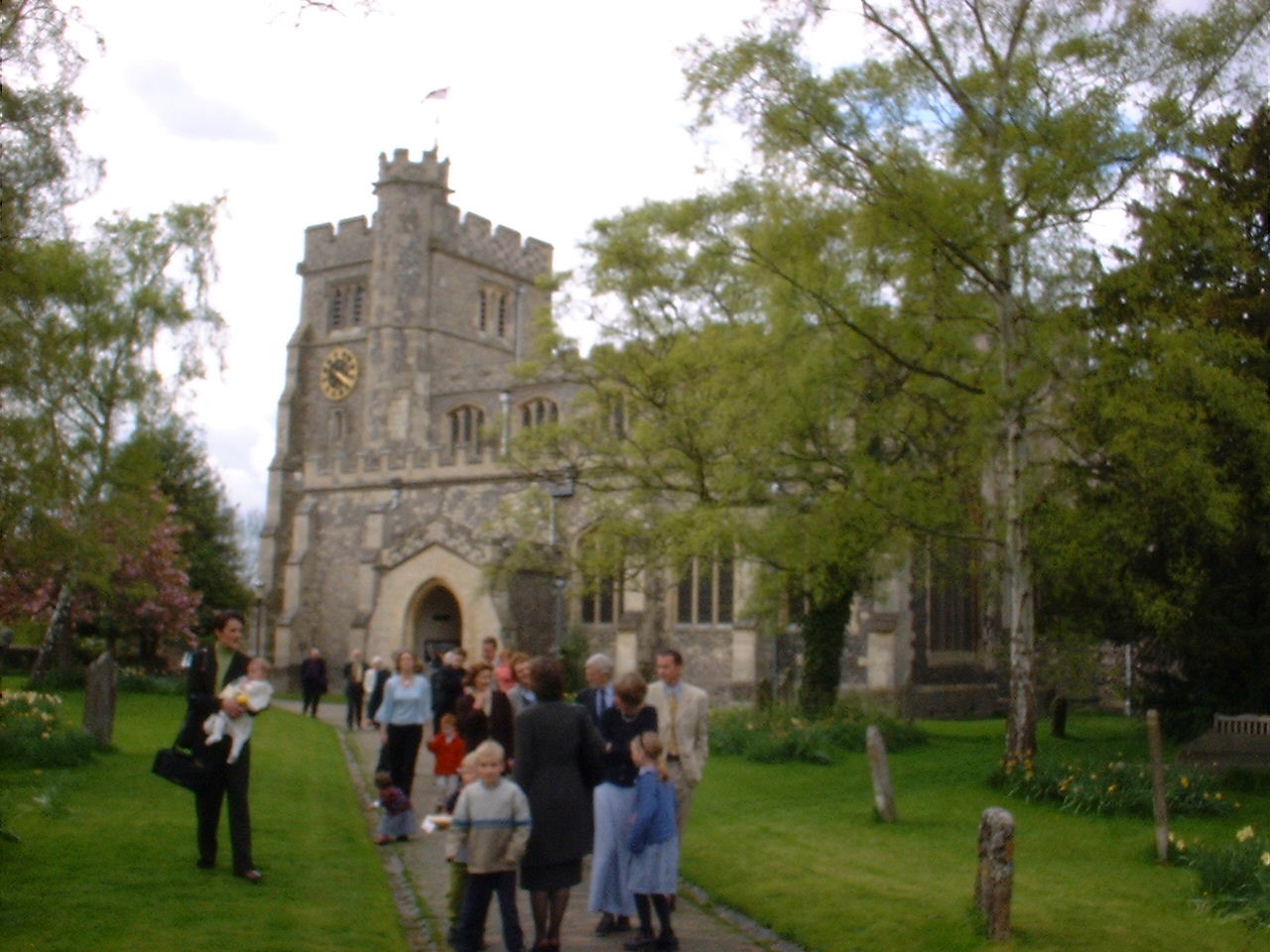 Where Taylor was Christened, and mom and dad were married...
New Pictures of me posted February 11th 2001
(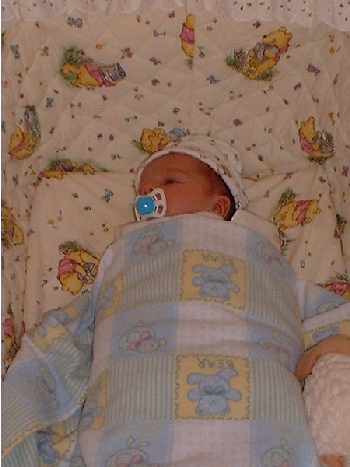 February 11th - Sorry folks I am into "bello" as my big brother would say
Julia and her mom Louise telling a joke I seem to have missed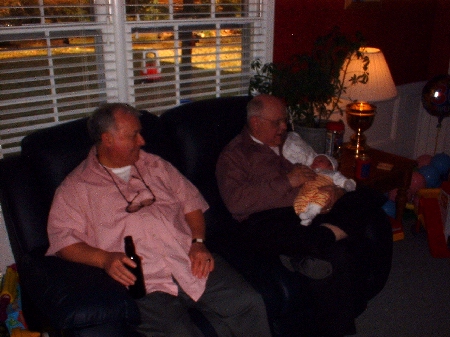 Grandpa Evens and my dad's friend, Uncle Bill - beer and baby in hand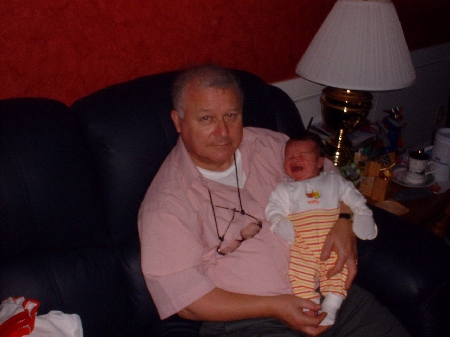 My favourite pic of Grandpa Evans with his favourite Grandson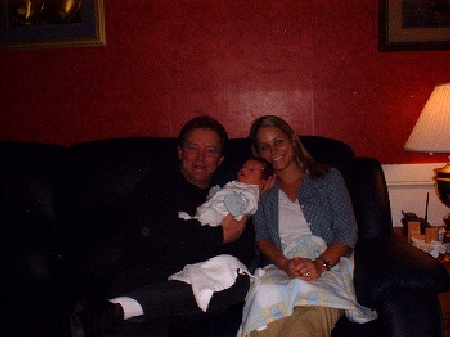 Uncle Doug and Allyson fighting over who gets my love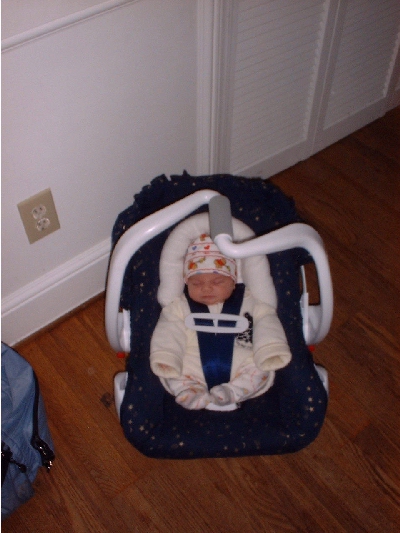 Me catching 40 winks - dad catching a pic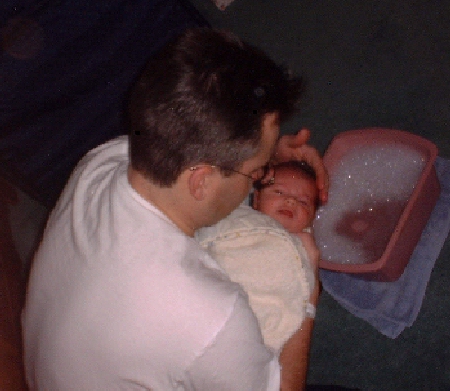 My first sponge bath - thanks dad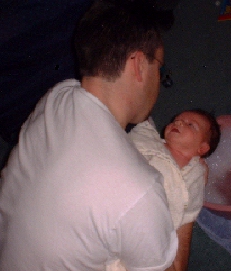 More of me having my first bath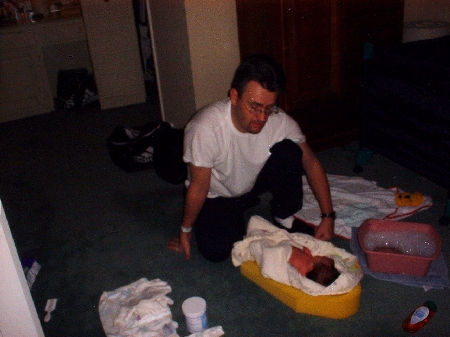 Finally, he dries me!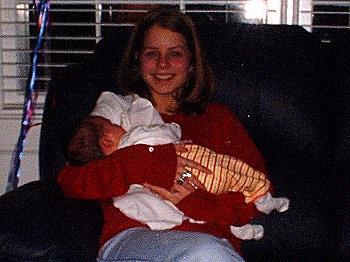 Ashley sneaking in with a cuddle when I wasn't looking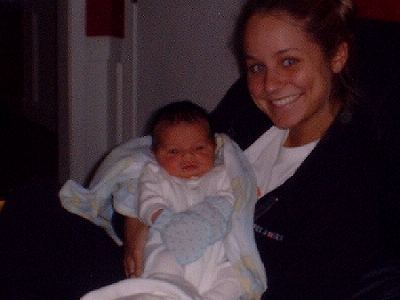 My Friend, Allyson, came to see me again!
New Pictures of me February 1st 2001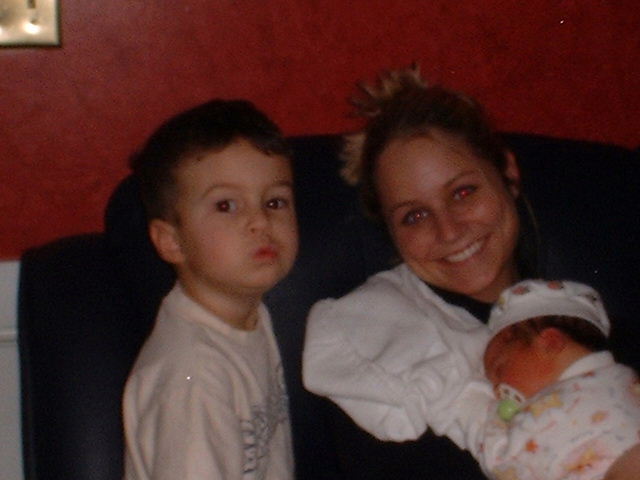 Day 4 of my life - my friend Allyson and Big Brov. C. J.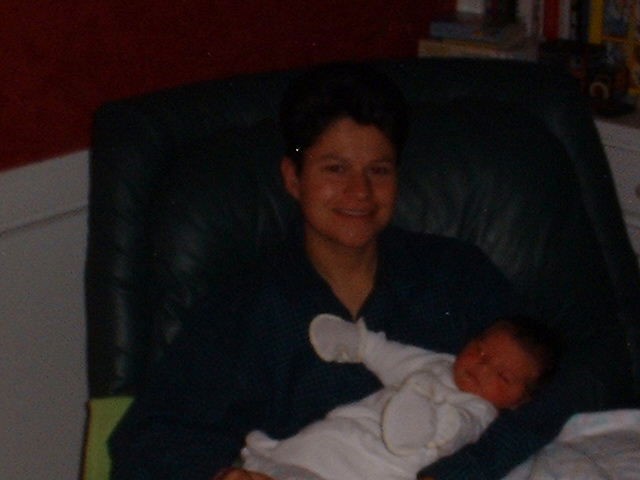 Day 3 of my life - Mommy holding me as I sleep....at home...on her Birthday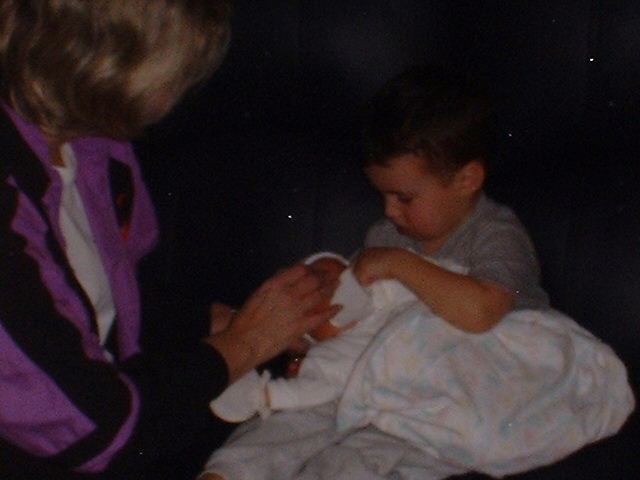 Day 3 of my life - Big Brother C.J. giving me a cuddle at home...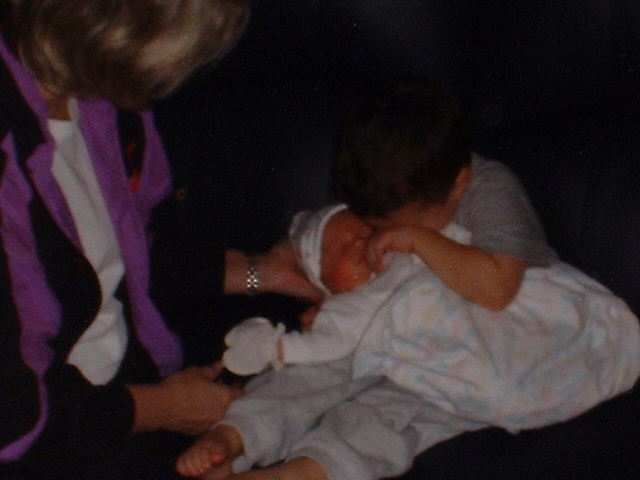 Day 3 of my life - My mommy's Birthday; that's my friend Sharon you can see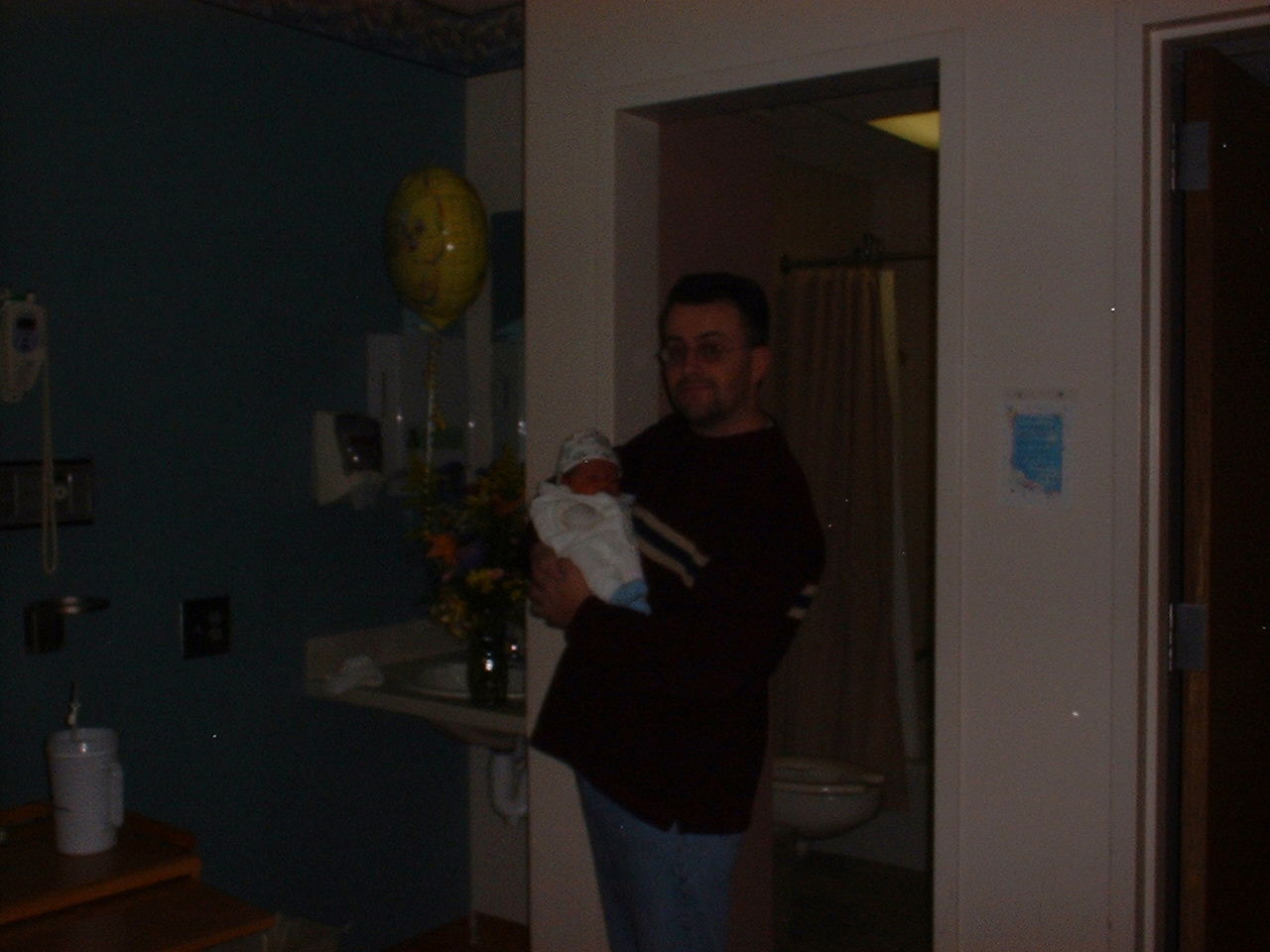 Day 3 of my life - Dad giving me a hug at the hospital before we go home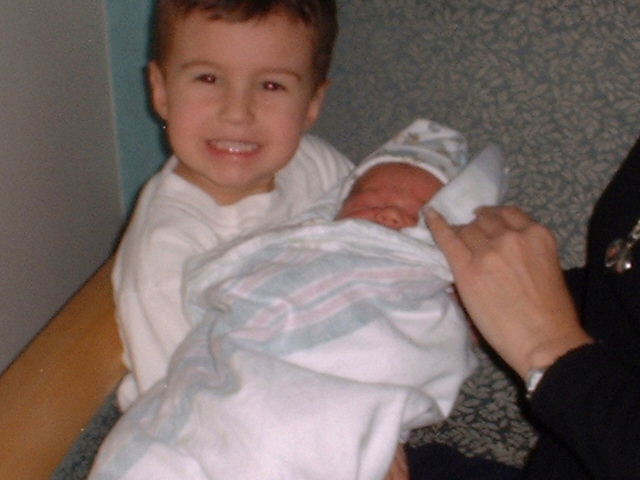 Day 2 of my life - Just who is the star of this show?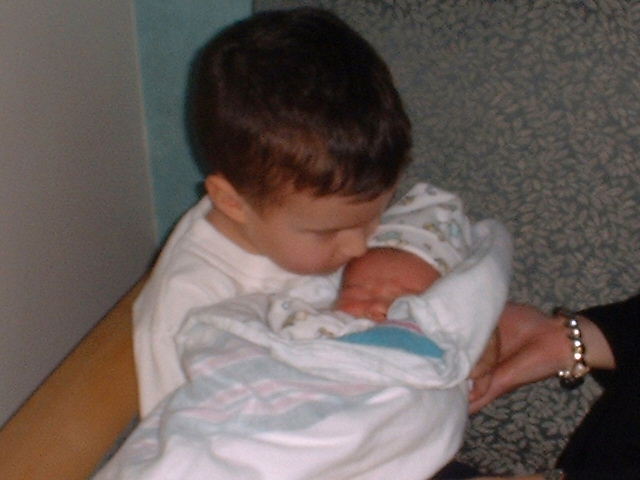 Day 2 of my life - Big Brother C.J. giving me a loving hug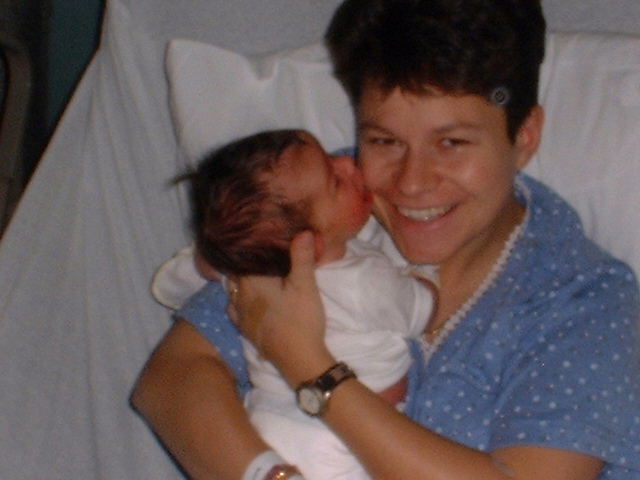 Day 2 of my life - Me and mommy in a clinch - maybe I am hungry...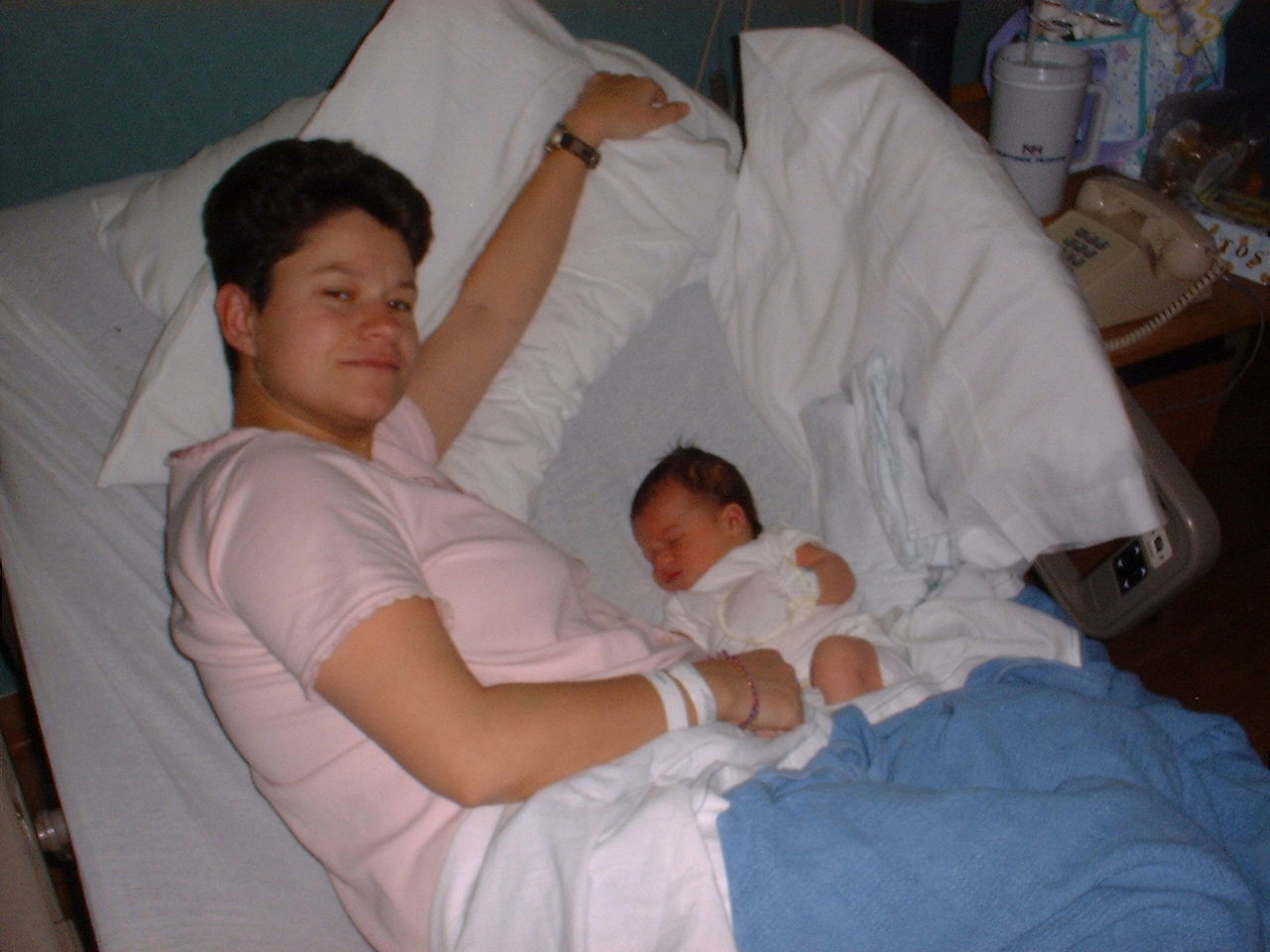 Day 2 of my life - Mommy resting on my bed!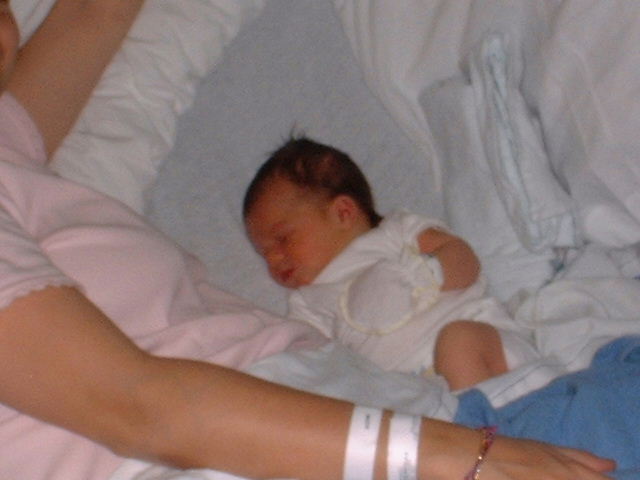 Day 2 of my life - Resting in my mommy's hospital room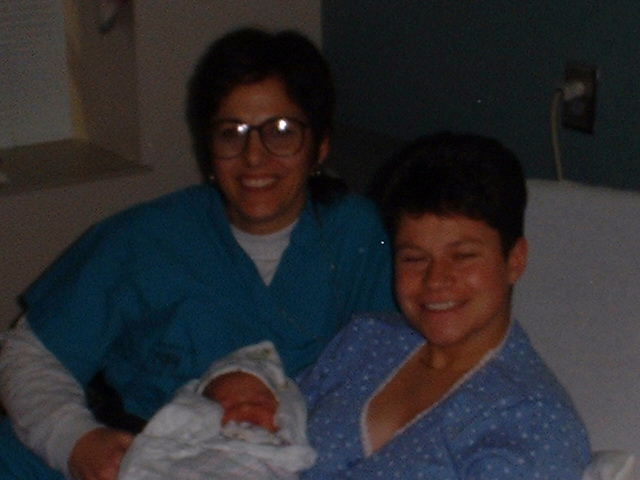 Day 1 of my life - With Julia my mom's midwife
* * * * * * * * * * * * * * *
Press Release Announcing my Arrival January 30th 2001
Here are the first pictures of me when I am less then one day old!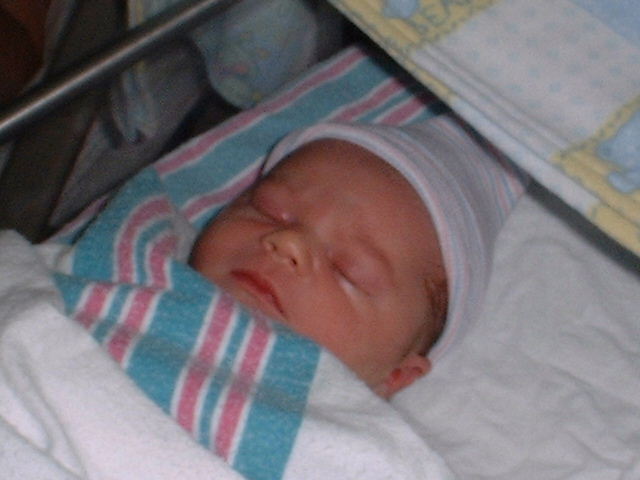 Here I am asleep, later that day...my first real snooze...
Here I am after being weighed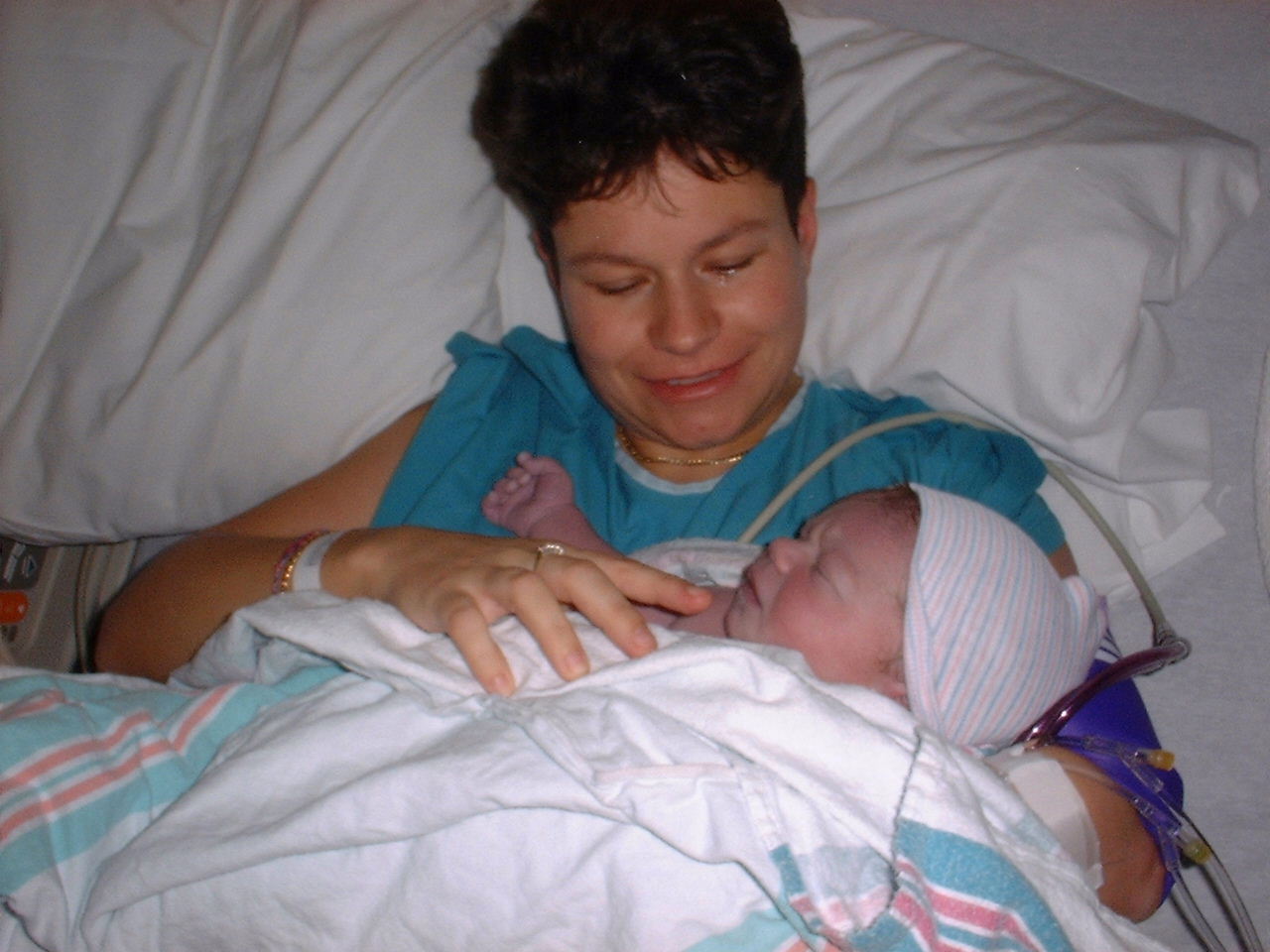 Here I am but 10 minutes old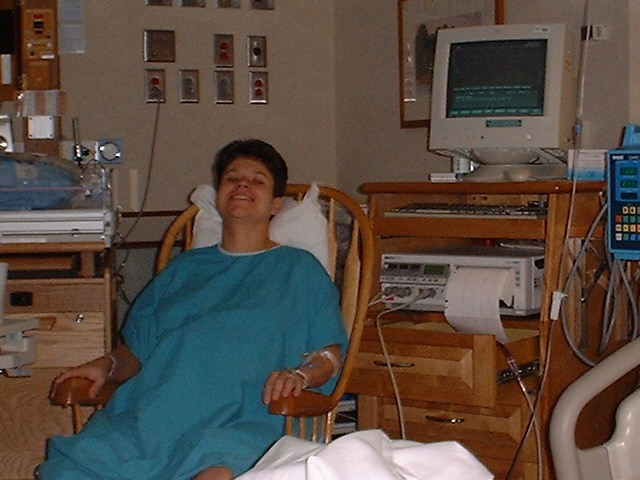 Here is my mommy just before she let me out
Copyright © 2001-2002 Andrew G. White
All rights reserved
E-mail: andre1@delboy.com