Our Loss
Too many of my favorite people died and got "there" before I did. Here is a sample.
Gregory Peck, gone. June 2003
Spike, gone. February 27 2002 Spike Milligan died.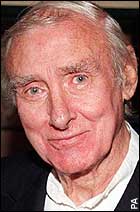 Morse, gone. February 22 2002 John Thaw died. In the last episode of Morse, entitled The Remorseful Day, Tennyson's Ulysses was quoted.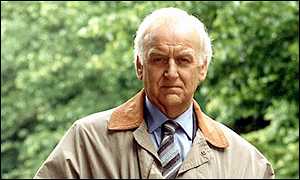 Tho' much is taken, much abides; and tho'
We are not now that strength which in old days
Moved earth and heaven, that which we are, we are,--
One equal temper of heroic hearts,
Made weak by time and fate, but strong in will
To strive, to seek, to find, and not to yield.
Lemmon, gone. June 27th 2001 was the day that the world lost of one its finest actors, Jack Lemmon. There is little I can say to add to what has been , and will be said by the professional critics on this planet. But, I will say this. The combination of Jack, Billy Wilder, and the late Walter Matthau, is a threesome that never has been, nor ever will be, repeated. With films like The Apartment, there is little else on this earth that compares.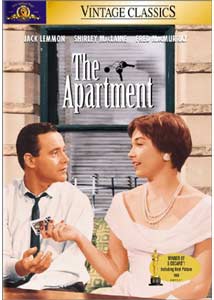 "Shut up and deal"
Guinness, gone. British actor Sir Alec Guinness, whose 66-year career on both stage and screen included roles in such classics as Bridge on the River Kwai and Star Wars, died recently in a hospital in Southern England. He was 86.