News
2009
Sad day – Sir Bobby Robson dies. Today is a very sad day for football. Sir Bobby Robson, one of the most respected men in the world of soccer, passed away today. No one seems to be more respected. He had am amazing career – taking England closer to the World Cup than anyone else since the famous 1966 win over Germany.

His career resulting in 9 years in the (then) Division 1 (UK) where his beloved Ipswich Town finished more frequently in the top 10 of top tier of English league soccer, than any other team, other than one (Manchester United). Twice they finished second. He won the FA Cup, UEFA Cup, and European Cup.

I was 12, with my little hand-held radio under the covers (my mum and dad thought I was asleep), listening to Ipswich playing Barcelona in the UEFA (a European competition) Cup 3rd round second leg game. After the two legs the game was 3-3 and Ipswich lost 1-3 on penalties. I cried. The following year Ipswich won the F.A. Cup, Britain's top nock-out competition; and 2 years after that, the UEFA Cup too. To be a boy, a young boy at that, in love with a soccer team, that challenged the worlds best as a soccer team should (little money, hard work, graft, and love of the game) was just magic.

I had the good fortune to meet Sir Bobby once – in 1978 – the year Ipswich on the 'Cup. My mother, God bless her, was able to arrange for me to attend the club's home ground for a "home day" where the entire team was to present the F.A. Cup to the fans. I was a wet-eyed 13 year old fan. I sat next to Sir Bobby for 5 minutes and chatted to him and the team. I collected his autograph and lot of others, including Mick Mills and Paul Mariner. I even had my picture taken of me with the F.A. Cup and Paul Mariner (Ipswich, and England striker). My feet did not touch the ground for months. I will never forget how I felt as, one by one, the team entered the room – led by Sir Bobby, and they just sat around the room, next to me (and 20 or so other lucky kids). What a day. I still smile now, when I think of it.
A couple of good books I read on Sir Bobby Robson include Bobby Robson: Farewell, but not forgotten (my biography), by Bobby Robson, 2005, and Sir Bobby Robson – Living the Game, by Bob Harris, 2003. Both books were given to me by my mum and dad – Christmas 2005 and Christmas 2003 respectively. The best presents a fan could ask for – thanks mum, dad.

Ipswich Town FC web site has some good things to say today, and the Daily Telegraph online published a very nice obituary.

Bye Bobby.
2005
Mar 24: Nothing else I can really say about Jacques Chirac other than, "what a twat" and I mean that! Telegraph online article summarizing the end of the European Union summit and how Chirac abuses France's position to ride rough shod over his peers. Why the French people put up with his stupidity is credulous. Worse, I just hope they understand how France is seen by the wider community because of it.

Mar 18: Letter to the Boys gets started

Mar 18: Lady Thatcher turns out despite her years
Mar 10: Economist Feb 26-Mar 4, page 54: Are NATO and the European Union partners or rivals: "As a senior Czech diplomat once put it: "One lesson we learnt from the 1930s, no more security guarantees from France.'" Quite revealing its simplicity. Certain French politicians still think of empire!

Mar 7: Well, what can I say? Most of the crew came over to celebrate my 40th! I honestly can't believe they were silly enough to fly 4,000 miles to see me - for Cheryl and Simone it was for a long weekend only! You are all crazy and I love you!

Mar 7: Bad luck Gazzer. The Doomfest became a snack as I did not find much meat on dem bones. Scores across a narrow range of levels (we did not get more than an hour) were: 20-3, 20-8, 1-1, 20-9, and 20-12. And if you think you were getting better as the games wore on, think again.
Last year's news and comments and all my 2002 news here. Old news from 1998 and really old news from 1997 (old format).
---
My Favorite website
Hey Gaz and Rob, remember Blake 7? Here is the largest site on the web dedicated to Blake and the team.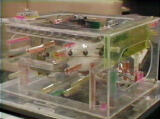 Orac - one of the Seven (before One of Seven was even conceived!)
---
PC Game Review
Diggles: the myth of Fenris
You have to play this game to believe it. Heralded in the early promotion as a cross between Creatures 3 and The Sims, this is awesome. You control a bunch of dwarves who each have unique settings for each trait - giving them personality. Some are cuddly, and some are not so! This is the AI side of the game and its hilarious. Then unlike The Sims, they have children and in time, die. This is more like it! You can nurture them (feed, sleep, drink, play) and create a family that has an end date - just like the real thing. Its not quite the same "god-like as in Black and White, but its as innovative.
When it loads, you can still see some German file names - giving away the developers nationality. And you gotta see the sword fight "slow motion" that takes a leaf out of The Matrix! But the strange thing is that the defeated (dead) enemy dwarf simply gets up and walks away - well it is the tutorial. This might be the next Black and White - that is until the new Black and White gets going with the new version with hundreds of warring town folk yapping at the Creature's heels (we will have to wait for this though!) This IS the game to get. Gorgeous graphics and hilarious interaction between the dwarves. Even more hilarious - spot the "stick up" dwarves planted all over the place!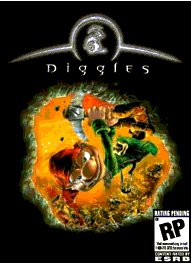 And here is a screen shot of the family gathering.
Top 20 Games - My current favorite games as at December 2005 along with my ranked favorites in each category I track:
God Games/Strategy (AI heavy),
Real-Time/Strategy
Most innovative game formats:
"Real Life" games: Majestic, EA Games: like playing "The Game" for real; highly interactive game with email, phone, fax and Internet
God Games: Black and White (EA Games), preceded by Sacrifice, and followed up by Warrior Kings: massive 3D worlds with complete freedom of movement often with "god" like control; Creatures 3, and then Sea Monkeys, and now Diggles: AI enhanced god-like population management
Simulation/Business: Tropico, and now Cultures: RTS games typically where you mine goods and build cities, towns, etc., but where each "person" in the game has their own personality...like little bots with cute AI
Massively Multiplayer/avatar focused online: Mankind: massively multiplayer format with longevity, promotion, persistent universe, followed up with Anarchy Online
The Sims Online (massively multiplayer, persistent, Sims for real)
Most Promising Games on the Horizon (as June 2006)
Games worth the demo maybe, but not the $20 (as June 2006)
Game Sites worth following:
---
---
Galleries
Cyberlia and Cyberternity
See what's up in the on-line world, Cyberlia. Sign up and "get your second chance today!"
Our Loss
Too many of my favorite people died and got "there" before I did. Here is a sample.
---
Personal
Remembering John Vidler, May 31st, 2001. After a long illness, we wish him fraternal rest. And thinking of Ken Crellin. And Uncle Gordon White. And Jeanie Jones. Ted. Measles. Sandy. Long way Nanny. Little way Nanny and Grandad.
What is Delboy really about? See here the Truth behind Delboy. Access his Record List of Jazz, Funk and Soul from the 1970's-80's. Find out what the "Bog Roll Top 20" was...
Poems: Kingdom's Hall update 8/2002
"As in the sea of life, so many waves travel in the same direction. And yet, They all break in two." Delboy, "Kingdoms Hall", 14th November 1987. Try these for size: One by One, Token, or this Click-Send.
Labour get real chance to damage
My favourite Press Line: "It has been suggested that Mr Blair, like his grandfather Jimmy Lynton, is essentially an actor. Every actor needs a script, and yesterday, Mr Blair lost his favourite scriptwriter."
So how far would you go? If you chart Tony Blair's speeches to notable meetings in the UK in the year before his child's birth, you would have noticed a change in the message.
Film: Forbidden Planet and Tatti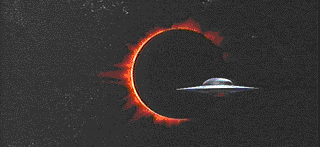 See some great pics and hear some sounds from the greatest sci-fi of all time; and see a review of Jacques Tatti's movies.
PC Games (with GEJ)
See what PC games we have been playing. Also, check out our plans for Barbarossa (that never happened) nut here is the latest 3-day reports from War in the Pacific. We started this in 2004 (Xmas) and are still going July 2008 (to Dec 1943).
Lest we forget, at Remembrance and beyond... WWII Poem "Wait".
---
"Doomfest" Results
Want to see how Gaz and Arche spend their joint vacation time? Check out the results for:
Reminiscing...
Old TV, movies, and anything that defines me.
This is the BBC
and then there was "On the Buses"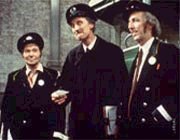 and here is the Glynis Johns Fan Club!
Whatever happened to Billy Blastoff?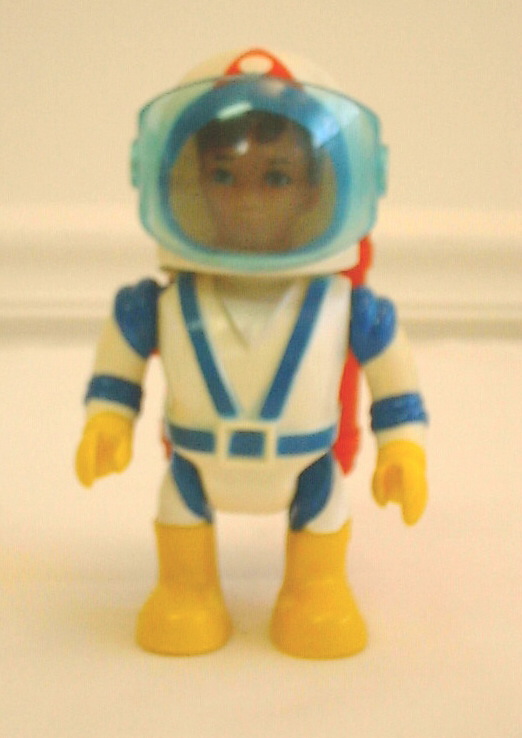 and here is the Billy set I actually had as a 6 or 7 year old! And here is a web site that is Billy.
My Favorite Links
Help yourself to my most favored links
Old news from 1999 and really old news from 1998 (old format).